Relax & Enhance Fertility with an Acupuncture Session
In order to best meet the needs of our patients, Atlantic is proud to partner with the board-certified acupuncturists at Triangle Acupuncture Clinic. They have years of experience utilizing specialized and refined acupuncture techniques that can act as a treatment for irregular periods and assist and enhance the fertility of women and men across the Raleigh-Durham area and beyond:
Katherine Rowe, LAc, FABORM: Katherine Rowe proudly brings her acupuncture expertise to women throughout the Triangle as the co-owner of Triangle Acupuncture Clinic. She is licensed and board certified by the National Certification Commission for Acupuncture and Oriental Medicine in acupuncture and Chinese herbal medicine. She also maintains state licenses in NC and VA and is a specialist in fertility acupuncture.
Julie Hutsell, LAc: Julie specializes in treating infertility and enhancing fertility through acupuncture. She maintains a national license and is board certified by the National Certification Commission of Acupuncture and Oriental Medicine.
Benefits of Fertility Acupuncture in Raleigh-Durham
Women who undergo fertility acupuncture sessions in the Raleigh area often experience:
 An Increase in Blood Flow – Ovarian blood flow can help develop follicles. Over the years, the flow of blood to the ovaries slows.
Stress Relief – The stress of dealing with reproductive issues, on top of everything else, can be tough to bear. Schedule a therapy session and an acupuncture appointment — both can help alleviate stress, which can reduce the release of certain hormones that can stand in the way of pregnancy.
A Regulated Menstrual Cycle – Irregular periods are an issue for many women, regardless of their health. Fertility acupuncture can help balance and regulate your menstrual cycle.
and more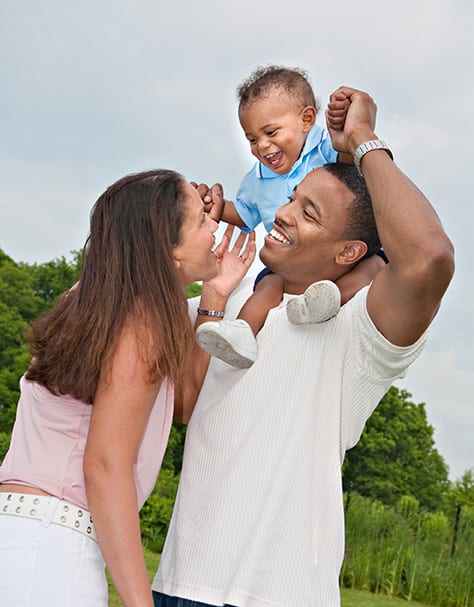 For women trying to conceive a child, acupuncture has many benefits including stress reduction and increased blood flow.
Schedule an Appointment for Acupuncture in Raleigh or Chapel Hill
If you are considering in vitro fertilization or are simply trying to conceive on your own, acupuncture could be a good fit for you and your body.
To schedule a session for fertility acupuncture, contact our friends at the Triangle Acupuncture Clinic at (919) 933-4480. Working in conjunction with Triangle Acupuncture Clinic and their two area locations in Raleigh and Chapel Hill, our staff can consult directly with your acupuncturist in order to provide you the most in-depth level of care possible.
Atlantic Reproductive currently sees patients from Raleigh, Cary, Durham, Chapel Hill, Fayetteville and beyond.