Why Atlantic?
The mission of Atlantic Reproductive Medicine Center is to provide the highest possible level of personalized fertility care by forming meaningful relationships with our staff, our colleagues, our patients and their doctors: Building Families Together™.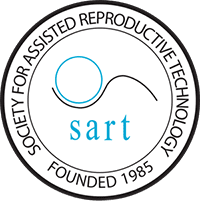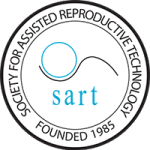 We are creating an environment where caring providers listen to patients in order to tailor solutions to meet their unique needs.
From convenient scheduling, including early morning appointments and video conferencing, to a full suite of mind and body services, our patients will find that the care at Atlantic Reproductive fertility clinic fits in their budget, their lifestyle, and their busy schedule.
When it comes to the science of fertility treatment, our capabilities are unmatched. Our brand new fertility clinic includes a state-of-the-art, in-house IVF laboratory that provides our patients with a decisive advantage. Ongoing quality assessment and a tightly-monitored environment help minimize stress to embryo development and, as a result, maximize pregnancy success rates. Electronic medical records, fertility tests and other evolving technological enhancements are being explored and implemented regularly.
Our board-certified physicians are among the most experienced reproductive endocrinologists in the region. Their commitment to evidence-based medicine and continuing education ensures that patients receive the best medical advice and the most advanced treatment protocols available. Our doctors have exceptional reputations for being "physician-scientists" who care deeply about their patients.
We love what we do and we care about the lives we touch. We look forward to hearing your story, so we invite you to contact us today!
Why Choose Us?
Making informed decisions about your infertility treatment can help you achieve your dreams with more confidence, happiness and assurance. Together, we can help you find the right treatment plan for your family with:
Experienced double board certified fertility doctors in the region
A personalized, evidence-based approach to treatment and care
The latest in fertility technology at our in-house, state-of-the-art IVF laboratory
Affordable pricing and shared risk programs to bring treatment within reach
A brand-new facility with a tranquil, spa-like environment
Convenient appointment scheduling, including early morning availability
Services offered to residents from multiple areas, as well as 

satellite monitoring in coastal locations such as Wilmington and Morehead City