Dr. Mary Peavey
Fertility Specialist
Dr. Mary Peavey began her undergraduate education at Duke, intending to study physics. When entrance exams placed her out of freshman physics, she enrolled in a biology course that won her interest in applied life sciences. She graduated with honors, having completed a major in biology and minors in neurobiology, chemistry, and religion. During an elective clinical Neurology rotation, the healing partnership witnessed between physicians & patients affirmed her decision to pursue medicine. Returning to Texas for medical education at the University of Texas Southwestern Medical Center at Dallas, she found that working on Lame Deer Indian Reservation drew her focus to women's health.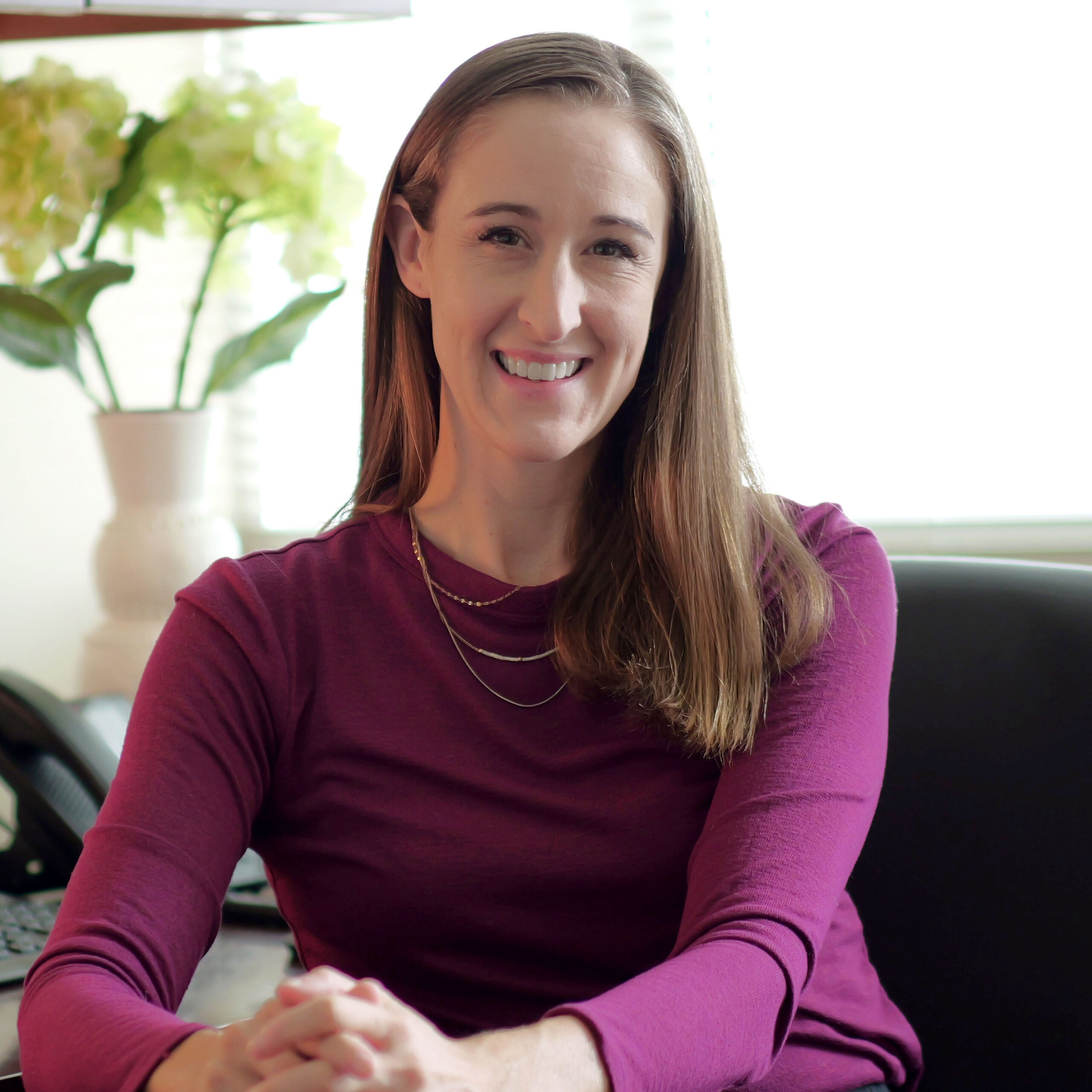 Dr. Peavey returned to Duke for her obstetrics and gynecology residency, where she worked with Drs. Walmer & Copland during her Reproductive Endocrinology & Fertility rotation. She went on to complete her Reproductive Endocrinology fellowship at Baylor College of Medicine, where she also completed a Master of Science in Clinical Investigation. Choosing a career as a fertility specialist allows her to combine her love for science and "walking paths with people," as she describes her collaborative connection with her patients.
After fellowship, she was recruited by the UNC Division of Reproductive Endocrinology where she directed both the Fertility Preservation & the Residency Rotation Programs. During her four years at UNC, Dr. Peavey mentored residents & fellows, collaborating on clinical research projects that resulted in multiple national presentations, peer-reviewed publications, and her first textbook, all while contributing to a busy clinical practice. While she enjoyed excelling in an academic practice, she joined Atlantic Reproductive to fully dedicate her talents and joys in mentorship and collaboration toward providing patient-centered care, "growing together" with patients on the path to building their families.
From early childhood projects with her physicist father, including science kits & car repair, Mary has always enjoyed learning how things worked. Her passion for life-long learning not only fuels her investigations in fertility, but also extends to her wellness activities. At each stage of academic training, Mary has enjoyed learning new skills outside of medicine. ln between undergraduate years at Duke, she lived in London, learning and working as a bartender & sushi chef! During residency, she learned to scuba dive, and during Fellowship, she studied oil painting. These endeavors bring joy and connection in collaborative learning, which has translated to her skills in connecting and collaborating with her patients. Mary's ability to connect with her patients and deeply listen to learn where they are and walk the fertility path together is acknowledged by her patients in glowing reviews. Indeed, a patient of Dr. Peavey's during her fellowship was once so impressed by her clinical skills and warm communication that they sent an unsolicited text to Dr. Copland recommending she hire Dr. Peavey if she ever had the chance. Many years later, we are happy to have taken this good advice and to welcome Dr. Mary Peavey to Atlantic Reproductive Medicine!
Education & Training
2001-2005: B.S. Cum Laude in Biology, with Minors in Neurobiology, Chemistry and Religion Duke University, Durham, NC
2005-2009: M.D.
University of Texas Southwestern Medical Center at Dallas
Dallas, TX
2009-2013: Resident, Obstetrics and Gynecology
Duke University Medical Center
Durham, NC
2014-2017: Fellow, Reproductive Endocrinology and Infertility
Baylor College of Medicine
Houston, TX
2015-2017: Master of Science in Clinical Investigation
Baylor College of Medicine
Houston, TX