Preconception Counseling
Are you considering having a child? Choosing to try and have a baby is a wonderful step in a woman's, or couple's life. Whether you've conceived before, or this is your first time, get started on the right foot with a preconception counseling session at one of North Carolina's finest fertility clinics: Atlantic Reproductive.
Before in-depth analysis and testing can take place, and before fertility treatments such as in vitro fertilization can be attempted, we recommend patients undergo a session of preconception counseling. Ideally, this consultation takes place about 3 – 6 months before pregnancy is achieved.
What to Expect from a Preconception Counseling Session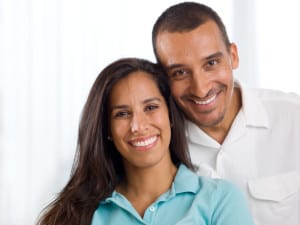 The fertility doctors of Raleigh's Atlantic Reproductive are compassionate and dedicated to what they do: helping people achieve their dreams of building their families. Preconception counseling takes place in our fertility clinic and is, essentially, a one-on-one meeting where you and your doctor can establish a relationship and get a better idea of your overall health. It often includes:
Questions & Review of Your Medical History & Background
Possible Lab Work
Physical Exam
General Review of Your Questions/Concerns
You should be prepared to answer a series of detailed questions regarding your reproductive, medical and family history, such as:
Has anyone in your family had diabetes?
Have you ever had any postpartum complications?
Do you suffer from, or have you suffered, any serious medical issues?
Are you currently in a monogamous relationship?
Do you have any sexually-transmitted diseases?
You'll also be asked about your overall lifestyle at home and at work, which includes questions about your diet, how much exercise you get and more. It's important that these questions are answered as honestly as possible, so your doctor can provide you with the highest level of care.
Schedule an Appointment for Preconception Counseling at Our Raleigh Fertility Clinic
Establish a relationship with Dr. David Walmer or Dr. Susannah Copland today. Our Raleigh fertility clinic, conveniently located in Brier Creek, is currently accepting new patients — we can't wait to meet with you! Contact us for available appointment times.