Evaluation & Preconception Counseling
Are you considering having a child? Choosing to have a baby is a big and exciting step in life's journey. Whether you've conceived before or this is your first time, getting started in the right direction with a preconception counseling session at one of North Carolina's most well regarded fertility clinics – Atlantic Reproductive Medicine Specialists – will help ensure you're on the best path for successful conception.
We recommend scheduling your preconception counseling session 3-6 months before planning to achieve pregnancy. When you meet with one of our fertility doctors, they will learn about your health history, including any medical conditions you currently have that could affect a pregnancy. If you have had previous pregnancies, they will discuss any issues or concerns that you may have had. They will look at any current medications you are taking, as well as discussing vaccinations that may be appropriate and steps you can take before pregnancy to help prevent certain birth defects.
What to Expect from a Preconception Counseling Session
The fertility doctors of Raleigh's Atlantic Reproductive Medicine Specialists are compassionate and dedicated to their mission: Building families one relationship at a time. Preconception counseling takes place in our fertility practice where you and your doctor will meet, establish a relationship, and gain a better understanding or your overall health and family goals. Your meeting will include:
A thoughtful and connected conversation regarding your questions and concerns
Review of Your Medical History & Background
Possible Lab Work
Physical Exam
A discussion of next steps
To facilitate your meeting, we will provide you with a series of detailed questions regarding your reproductive, medical and family history, such as:
Has anyone in your family had diabetes?
Have you ever had any postpartum complications?
Do you suffer from, or have you suffered, any serious medical issues?
Are you currently in a monogamous relationship?
Do you have any sexually-transmitted diseases?
You'll also be asked about your overall lifestyle at home and at work, which includes questions about your diet, how much exercise you get and more. It's important that these questions are answered as honestly as possible, so your doctor can provide you with the highest level of consultation to support you on your journey to conceive.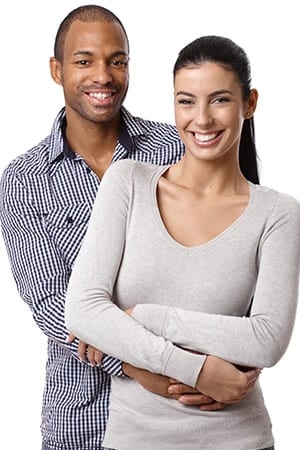 Schedule an Appointment for Preconception Counseling at Our Raleigh Fertility Clinic
Establish a relationship with Dr. David Walmer or Dr. Susannah Copland today. Our Raleigh fertility clinic, conveniently located in Brier Creek, is currently accepting new patients — we can't wait to meet with you! Contact us for available appointment times.
RECURRENT
PREGNANCY LOSS
Coping with the loss of a pregnancy is one of the most challenging and heart-wrenching ordeals a woman or couple can ever experience — but the good news is is that you don't have to deal with it alone.
FERTILITY TESTS:
OPERATIVE HYSTEROSCOPY
Operative hysteroscopy allows the evaluation and treatment of different intrauterine conditions, such as abnormal uterine bleeding, uterine polyps, endometrial ablation and more.
FERTILITY TESTS:
OPERATIVE LAPAROSCOPY
Operative laparoscopy can help identify certain conditions that hinder a woman's ability to become pregnant so a path to treatment can be formed.
Atlantic Reproductive provides fertility treatment, testing and more to patients in Raleigh, Cary, Durham, Fayetteville, Chapel Hill and beyond from our office in Brier Creek. We also offer satellite monitoring in Wilmington and Morehead City. Contact us today to schedule a consultation.