New Patient Onboarding
We welcome you as a new patient.
Watch this video to learn about the important steps and timeline
for becoming a new patient at Atlantic Reproductive Medicine.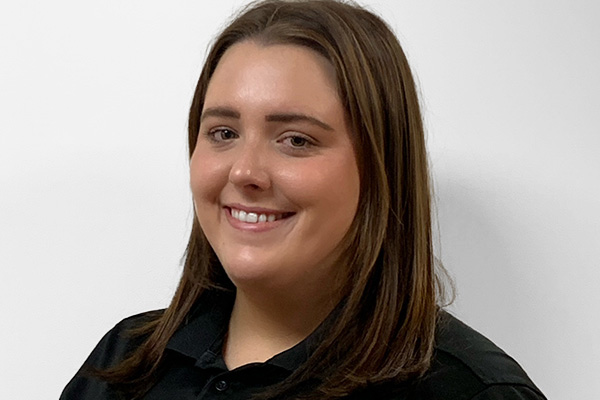 Hayleigh Perry
New Appointment & Referral Coordinator
New patients start their care journey at Atlantic with Hayleigh's warm welcome and careful attention as she ensures that every step in the patient experience goes as smoothly as possible. Relationships with patients and her team are what Hayleigh loves most.
Your First Visit
Watch this video to learn about your first visit to our clinic after your telehealth appointment.
---
New Patient Onboarding Transcript:
Susannah: I'm here with Jesse from our patient care coordination team, and we're here to talk about onboarding. So, Jessie, my understanding is that when a patient wants to make a new patient visit, they are going to reach out and schedule a time to connect with you or a member of your team. tell us a little about why that session requires a little bit of time, how much time, and what they should bring.
Jessie: So important when you do call to ensure that you have full demographics and insurance for you, the patient, and your partner. It will make it that much easier to get you into our EMR, and all of the systems we use here at Atlantic, and it is so much easier for you and your provider to have that smooth transition into your new patient consult.
Susannah: Our new patient consults are typically in a (Microsoft) Teams environment. How will the patient receive that information so they're ready to be present at the session?
Jessie: You will receive an invite to your email and through our group email through Microsoft teams.
Susannah: And so there's a call, there's a session with you, and there's a third part to onboarding, and that third part is that once you're in the EMR, there's a history section and there's a place where we can start to coordinate medical records release. And that also would be an interface with you if medical records need to be released.
Jessie: Yes.
Susannah: If all this is done, that session when we do our new patient visit can be dedicated to evaluation and planning for treatment and less gathering of materials. And actually at the end of the session, I'm usually sending patients right back out to you with a list of things to do: semen analysis, hysterosalpingogram, scheduling a follow-up visit; and am I right that if they've done everything ahead of time with y'all that all those other scheduling pieces will fall into place more?
Jessie: Yes.
---
Your First Visit Transcript
Susannah: I'm here with Emane from our team of medical assistants, and Emane our patients have met with the providers in Telehealth, but the first time they interface with the practice that for that evaluation visit tell us a little bit about that visit for a patient just coming in to meet us and meeting you.
Emane: Well we are the first face that you'll see. So we come out and we greet you and we want to make you feel as comfortable as possible as this can be a process. But we bring you on back, we get to know a little bit about you, we do a first set of vitals and take a profile picture, and then we bring you back to meet your provider.
And with that we will show you around the room, different things that you can access like the restroom, and we make sure that the provider has everything and that your visit is as smooth as possible.
Susannah: I've always been impressed with how you can not only provide me with whatever it is I need almost before I know I need it because you know I need it, and also make sure that our patients are comfortable in their care.