The eIVF portal is your direct line of communication to your care team and our staff.
It's confidential, secure and HIPPA compliant. Think of it as your lockbox for private information.
Getting started as a new patient:
As a new patient at Atlantic Reproductive Medicine Specialists, we want to get to know you before we meet so that our consulting time together can have the highest value possible. To achieve this, we ask you (and your partner) to complete our Initial Health Questionnaire before your first appointment. This questionnaire is located on your eIVF patient portal.
Follow these steps to set up your eIVF portal for the 1st time:
Have your unique username and password ready. These were emailed to you (and your partner) when you made your first appointment.
Plan on 30-45 minutes to set up your portal and fill out your initial health questionnaire.
If you have a partner, you will both be setting up your own private portals as test results will only appear in the portal of the person taking the test.
Gather your insurance information and any other medical records you might need to reference.
Click on the Patient Portal Entry button
Your eIVF portal is your information hub:
Communicate directly with your care team
See future appointments
View your medical records
View test results
Make changes to your profile
Need to make changes?
If you need to make changes to any of your information, you can. However, please note that the changes will not appear instantaneously as your information is first reviewed by the administrative staff on any updates such as insurance, contact information, and medical information.
Communicating with your care team at ARMS
Due to HIPPA privacy rules, we can only send medical information to you via secured email or text message. Your eIVF portal meets this requirement. It allows you to communicate securely and directly with your care team when it's convenient for you. We respond to portal messages by the next business day.
What communication is best in the portal?
Our patient portal is a great tool for asking follow-up questions, medication clarification questions, and scheduling questions. Of course, the portal has limitations—it is a monologue, and should be viewed as such.
If you need to have a dialogue with your physician, please schedule a return in-person visit. You can set up your appointment by phoning us at (919) 328-3118 ext. 1. or request by email.
Examples of when a return visit is appropriate instead of a portal message include: failed cycle, a loss, or an unexpected cycle outcome. Your physician will want to take the time to review your cycle and discuss options for next steps. This is best done during a return one-on-one visit.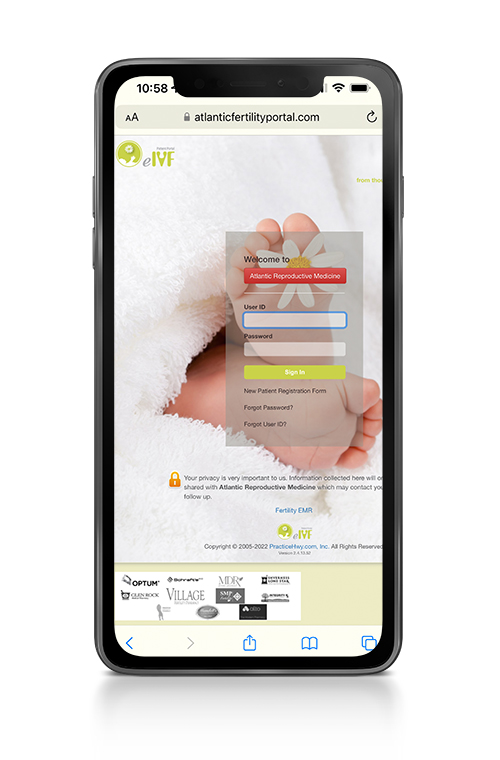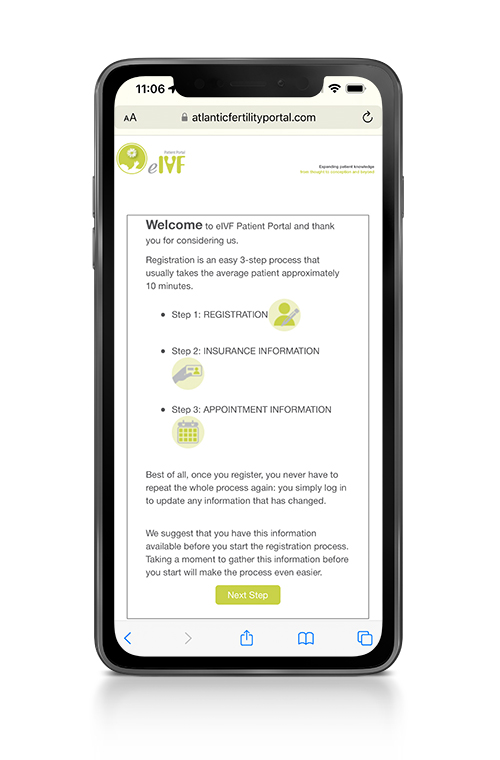 Issues needing immediate Action
For issues needing immediate attention, please call (919) 328-3006 and leave a message. We have a physician on call at all times who will get back to you.
For Issues Needing Immediate Action please call (919) 328-3006 and leave a message for our physician on call.
FOR MEDICAL EMERGENCIES CALL 911. Do not rely on electronic communication for emergencies.