[ytp_video source="UtDiNufSWns"]
Women often begin their journey to building a family with an obstetrician (OB). Obstetricians are physicians who specialize in managing pregnancy, labor and post-childbirth. A woman often has a close relationship with her OB. Therefore, if the couple has been trying to get pregnant for at least six months, the OB may recommend a fertility specialist. A fertility specialist is sought by couples who face challenges in getting pregnant, also known as possible infertility. There are many factors that contribute to infertility.
Finding Answers to Infertility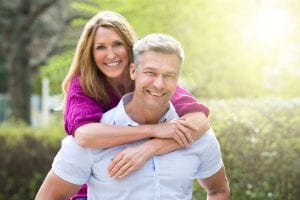 Experienced fertility specialists stress the importance of discovering where the couple's hearts and heads are at the beginning of the process. Understanding and identifying all the facts of each person's or couple's journey is essential to choosing the right path to pregnancy.
To begin to understand why a couple is facing infertility, a fertility specialist will perform tests. During these tests, the fertility specialist will strive to learn more about what is preventing a healthy pregnancy from occurring. There is never any finger-pointing or blame.
While many couples feel disheartened and worried about infertility, an experienced fertility specialist works to make couples feel positive about their chances of building a family. Through patience and understanding, fertility specialists guide couples through tests and recommend paths most likely to lead to a healthy genetic child.
There are three major causes that may prevent a woman from getting pregnant:
Sperm are not getting to the eggs

Sperm are not fertilizing the eggs

The quality of the embryo is insufficient for viability
How to Build Families
After fertility tests are complete, a couple is presented with various paths that may enable a healthy pregnancy. At this point, the fertility specialist talks about what options might work best for that particular couple. Many factors are considered, such as the age and health status of the couple.
Obstetricians help couples with their preliminary pregnancy needs. If a couple has been trying 6 months to a year with no results, then the couple's obstetrician will likely recommend seeing a fertility specialist. Healthy couples under age 35 can conceive within six months. Once a couple is over the age of 35, consulting a fertility specialist to discover the best paths to pregnancy is recommended.  
Health Considerations
In some cases, a woman knows or suspects that she has fertility challenges, such as irregular or very painful/heavy menstrual cycles. Men can also have fertility challenges. A man may have had injuries or may have undergone surgery earlier in life or his testicles may not have descended on time. In these cases, it is usually best to start with a fertility expert.
Diagnostic Evaluation
Fertility specialists can test for many things. It is important for couples to understand there are still many mysteries concerning conception. Though many couples do conceive with the help of a fertility specialist, there are a few cases with no clear explanation of infertility.
Diagnostic evaluation includes testing to identify various factors relating to conceiving a healthy pregnancy. These factors include:
Health of eggs and sperm

Uterus health

Ability of egg and sperm to come together
The fertility specialist first determines if the ovaries, uterus, fallopian tubes and sperm are healthy. In some cases, it is a simple issue that is easy to correct. In other cases, there may be multiple factors. For instance, the sperm may not be getting to the egg, and there may be some physical issue with the uterus.
The Treatment Plan
Once the causes are identified, a fertility treatment plan is recommended and customized to each couple. Fertility specialists look for things that can be adjusted, and then focus on those areas. These factors can include irregular menstrual cycles that prevent the woman from ovulating or the brain failing to send a signal to the ovaries to get an egg moving toward ovulation. Sometimes these signals from the brain do not get to the ovaries, and a fertility specialist can help.
Drugs such as clomid are used to induce ovulation and encourage a regular monthly cycle. This is called ovulation induction. There are many aids to help a woman achieve a healthy pregnancy, and it often begins with regular ovulation.
Unexplained Infertility
In cases in which fertility specialists are unable to identify the cause of infertility, there are several solutions to assist couples with building their families. For example, the drug letrozole can be given to the woman to encourage her ovaries to push forth more than one egg. When this does not work, the specialist may recommend in vitro fertilization or IVF. This is a procedure that involves fertilizing the egg outside of the woman's body and then transferring the embryo to the uterus.
Beyond IVF, there are many tools in the fertility specialist's toolkit, including pills, injections and artificial insemination. If a woman fails to conceive naturally, an experienced fertility specialist will speak with the couple about other options such as a gestational carrier.
If you have experienced difficulty conceiving, a fertility specialist in Raleigh can help you find a path to pregnancy that may be right for you.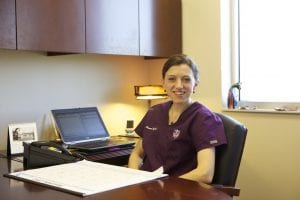 Dr. Susannah Copland, co-founder of Atlantic Reproductive Medicine Specialists in Raleigh, NC, graduated from Cornell. She received a full scholarship to the Mayo Clinic School of Medicine. She completed her obstetrics and gynecology training at the Magee-Women's Hospital and her Reproductive Endocrinology fellowship at Emory University. Prior to starting Atlantic Reproductive, she spent 5 years at Duke University's Division of Reproductive Endocrinology overseeing clinical research and directing the fertility preservation and third party reproduction programs.